7 day livestock guarantee
At The Water Zoo we do everything to ensure our livestock is of the highest quality, to back this up we offer a 7 day guarantee.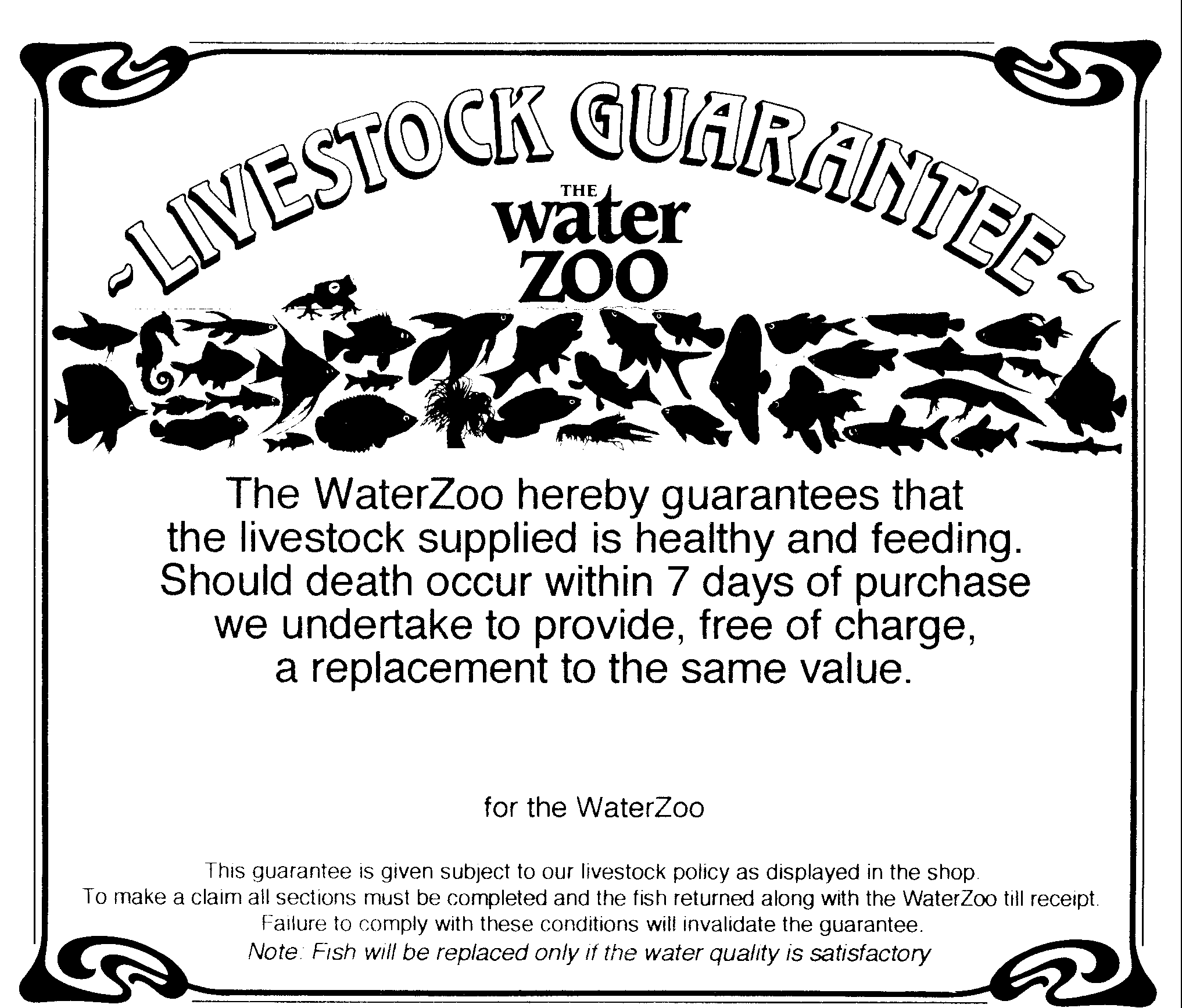 Livestock Policy
If you have any complaints about the quality of your livestock purchases, please notify us within twenty four hours.
Should you wish to make a claim under our guarantee, please return :
Your WaterZoo till receipt – This will be needed for date of purchase, value & type of fish.
The fish – Preferably frozen & wrapped in polythene. Fish should be returned within twenty four hours of death. If this is not possible, notify us immediately, by phone or email, we will then allow you a further seven days in which to make your return. No claims are allowed after this period.
A sample of the water from your aquarium or pond from which the fish was removed. – All fish are dependent on good water quality. Replacements can be given only if the water quality is satisfactory. Please place sample in separate container.
 Our guarantee does not cover invertebrates, fish that have jumped out, or have been bullied.